NAFE has been serving women globally for over 48 years, and I have been involved with nafe for over 28 years as its global coordinator. In my position I get to meet thousands of women and get to see the great work so many are doing.

The minute I met Jane Austin I knew that she was a woman who cares deeply about her members. In nafe we have numerous members who are also part of her organization and they always stress what a great job she has done with being President in California and there is no doubt in my mind and others that she will be an outstanding National President of Sag/Aftra.
Her passion is for her members and growing the organization and she is dedicated to do it everyday. The work that has been accomplished since she took office speaks for itself.
These are some qualities below that I believe a great leader should have and I know that Jane Austin has all of them and would make a terrific National President.

VISION: Great business leaders create a vision, articulate the vision, passionately own the vision, and move it forward.

INTEGRITY: She is a woman of the highest integrity and complete honesty in everything she does.

COURAGE: I think one of the top qualities is courage. Having the quality of courage means that Jane is willing to take risks in the achievement of her goals for the organization.

STRATEGIC: Jane is outstanding in her strategic planning and knows how to anticipate trends to keep things flowing in an updated movement.

FOCUS: Jane is totally focused on her mission and she knows always a great leader stays focused on past and future successes not the organizations perhaps past failures.

COOPERATION: Jane has a way of getting everyone working and pulling together which she knows is essential to the success of the organization.
With all her expertise, background and dedication she is the best choice to win the office of President of SAG/AFTRA as she is the person to lead them to greater Success than they have now. She has the vision, the dedication and the determination to make it happen.
—Robbie Motter NAFE global coordinator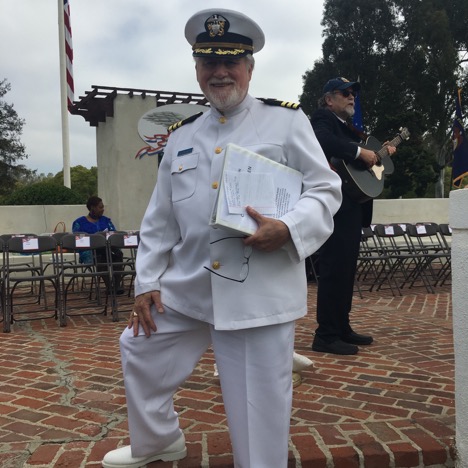 For all you do to support our veterans and active duty military, I am proud to be with you for President of SAG/AFTRA.
As the Founder of Global Society for Female Entrepreneurs a 501 c 3 non profit whose mission is to empower, inspire and connect women so they become successful entrepreneurs and enjoy fulfilling, productive
and abundant lives. It gives me a great honor to endorse Jane Austin for Sag/Aftra National President. Jane is a woman of passion, dedication and expertise, not only for her members but for Veterans and Women. She is a woman that people look up to as she is a role model for excellence, compassion and dedication. She also knows how to collaborate successfully with others to make things happen. She is a person that delivers on her promise.

Since meeting Jane these are some of the qualities I have seen:
*She is a woman with a positive attitude.
*She is a woman that can overcome obstacles.
*She is strong minded and determined to succeed for her organization.
*She has Integrity, her word is her bond.
*She is always focused on the next step.
Since I deal with thousands of women in my work its a wonderful experience to meet a woman who walks her talk.
Your vote will also be a vote for your success as she will be a dynamic leader to head the Organization
Robbie Motter
GSFE Founder & President